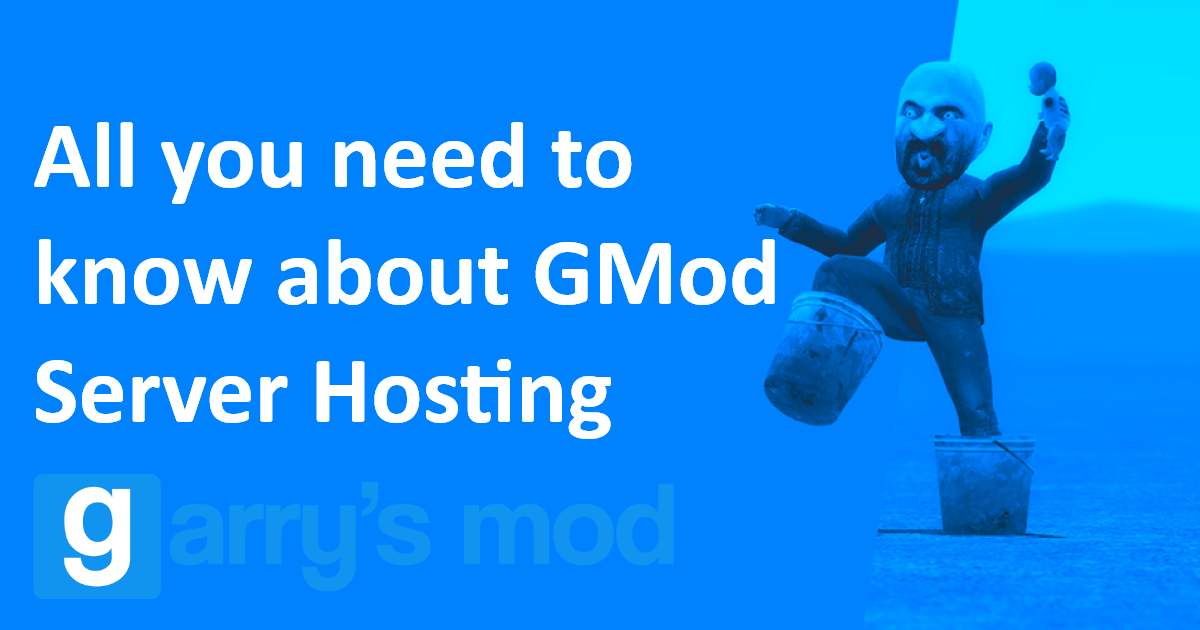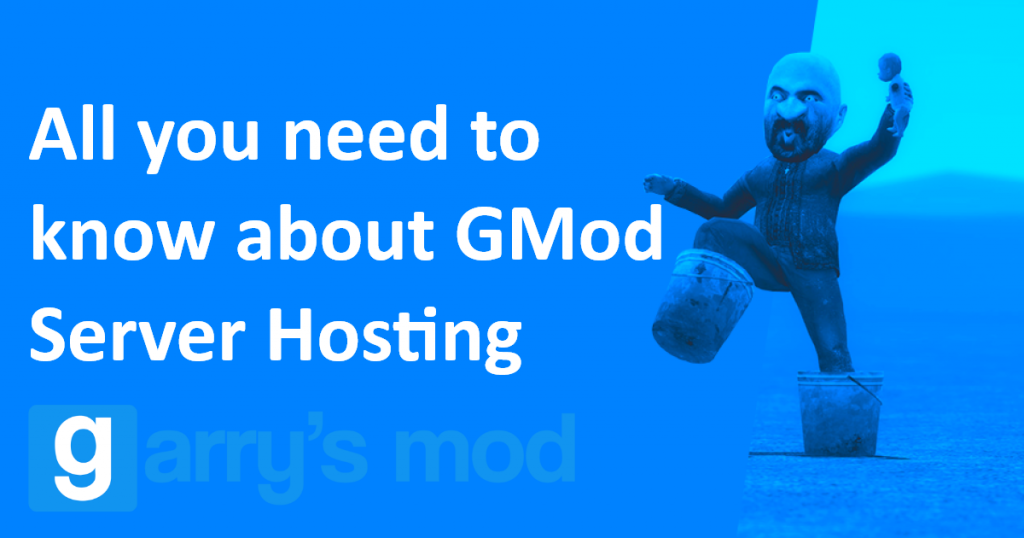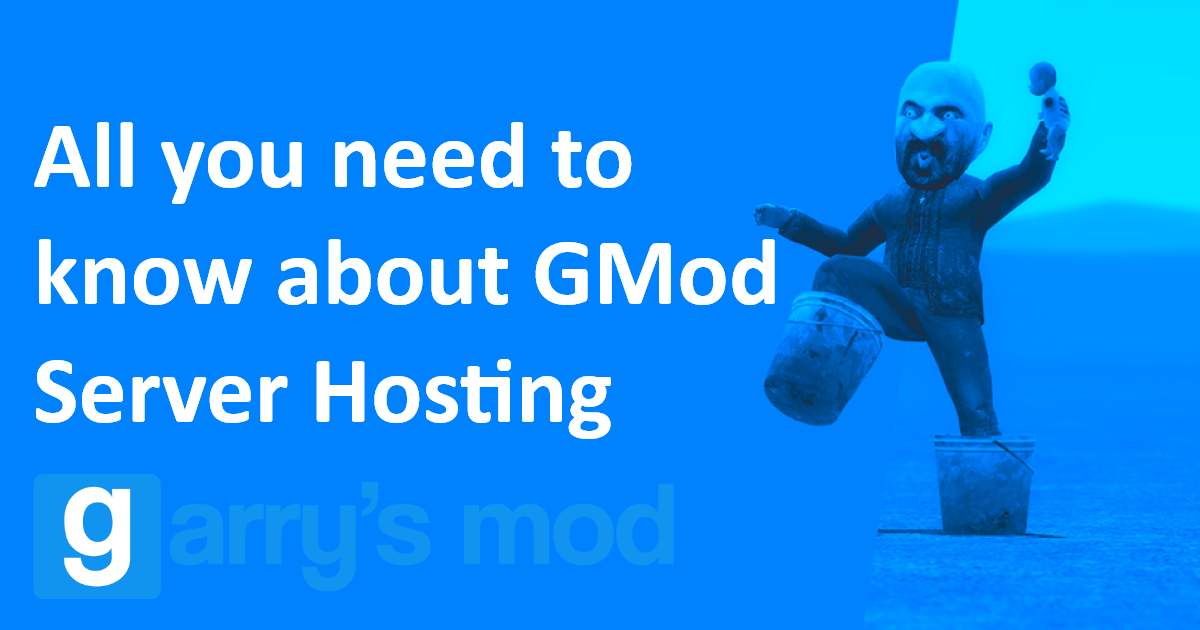 Garry's Mod, popularly known by the abbreviated form GMod is a sandbox game that was created by video game programmer, Garry Newman and was released in December 2004. This well-known game was developed by Facepunch Studios and was published by Valve Corporation. For this particular game, Garry was a mod for Valve Corporation's 3D game engine, and hence the name Garry's Mod. GMod can be comfortably played on Linux, Mac X and Windows OS. Unlike any other normal games, GMod doesn't have any defined goals or missions. As a result, many players are drawn towards the wide nature of this game.
Garry dropped out of his college and developed games as a part of his hobby, while working for a dating website as a PHP programmer. There was a huge positive response to GMod as a result between 2004 and 2005, Garry released several updated versions with additional features. From just a one-man developer to a team of game programmers, it took it all to convert GMod into a standalone game. With awards and accolades from every quarter came in GMod's commercial success.
Basic Requirements of Garry's Mod Server
For GMod server to operate smoothly, CPU and bandwidth are the two most crucial aspect that helps in running its dedicated gaming server. Even though GMod isn't very disk or RAM intensive, still a dynamic CPU and bandwidth should be allocated. Based on setup and several usage needs, a highly populated GMod server can use up to 2TB of bandwidth in a month. Along with this for an effective traffic management for GMod server, a minimum of 100 MBPS port speed is also required. GMod dedicated server would also need atleast 2GHz or more of processing power. Linux or Windows OS is compatible for the server software installation and ports 27015 – 27016 on server firewall should remain open for network access to the dedicated game server. Additionally, every GMod server should have DDoS protection to prevent malicious attacks.
GMod dedicated server is quite dynamic in nature and can run on wide range of OS, which includes Ununtu, Debian, CentOS, and Fedora, along with other derivatives of Red Hat and Debian. GMod also runs on several versions of Windows 2003, 2008 and 2012.
Parameters to consider while choosing a GMod server hosting
If certain parameters are kept in mind then choosing a GMod server hosting provider isn't that tough task. In order to get yourself the best host, a small checklist needs to be ratified before signing on the dotted line. They are as follows:
Check and scrutinize the reviews given by customers / clients for the service provider you have shortlisted. Reviews are easily available on community based review sites.
Get some coupon codes, as they can save you a lot of money on your first month or even more.
Check for the kind of operating system the service provider is using to host GMod servers. It's better to go for those who uses Windows OS, as it's widely in use and hence support will be readily available. Also, it's known for best performances for hosting GMod servers.
It is advisable to pick a server in the same country / region as your players are located. This will take care of latency issues experienced by the players and would give rise to higher satisfaction.
Some hosting companies offer "Extra CPU Priority" as an added offering, this might turn out to be an interesting option if you plan to run a big server with a resource heavy game mode viz DarkRP.
Facts that matter in GMod Server Hosting
It is hard to predict the load on any server in the coming days based on various business activities undertaken, but it's better to keep acceptable alternative in mind. Successful sites get huge traffic, which might not have been the case when you first started out and it's a challenge to decipher the future requirement of the server.
Top notch service providers are always there to support you and those technical expert services matter. Unlimited bandwidth might be a good choice, so hosting companies offering it are a good option so that you don't face any issues during the outages. Market reputation of hosting companies matter a lot, their brand value, their promises and commitment speaks volume. Many a times certain hosting companies would give you the option to upgrade free of cost and it's a good opportunity to grab considering the growing load on the server.
Benefits of GMod Server Hosting
These days, games are incorporated with online capabilities that need cloud storage and aliasing with other gamers irrespective of their physical locations. Top notch functional servers are needed to facilitate online games so that players get to experience a seamless gaming encounter. GMod servers dedicated to pure gaming are uniquely designed with features that are incomparable to regular servers. End of the day it should give an excellent online gaming experience. Following are some of the GMod server hosting that facilitates online games.
Optimized speed without any interruptions – Speed is the genesis of any successful online game. Fluctuating and slow connection of internet is highly frustrating, and a high end dedicated server incorporated with high speed can only facilitate seamless gaming experience.
Safe storage mechanism – GMod Servers are facilitated with game storages that caches progress of the game effectively and efficiently at all level of the game. Safe storage mechanism in GMod prevents interruptions and slowness during gaming session and promptly saves it making it swift.
Real time feedbacks – Prompt response to queries and helping attitude from hosting companies makes a huge difference.
High level support with greater satisfaction – technical support can get rid of glitches and keep the server up and running, which in turn provides a flawless gaming experience.
Given the benefits of premium hosting, one should keep in mind the availability of many distinct packages to pick from. And after a due diligence, you should go for the one that suits your requirements. Reliability in factor that is benefited from a dedicated server. When opting for a relatively cheaper hosting plan, make sure that the plans offer an option to upgrade at no extra cost. Finally when you receive a plan, make sure that you should have full root access. Make sure that the plan you subscribed should have lots of uptime to your satisfaction. A decent dedicated server program offers around 95% of uptime. While there are several merits in GMod server hosting, it also has its own set of demerits, like any other hosting.
Make sure that the hosting company provides with the necessary hardware, so that you don't have to shell out extra bucks on any other resources. Hence, it is wise to go with hosting company that is reputed and dependable and can be relied on. Providing necessary backups and secured ones are also desirable and hence make it clear before sealing the deal.